The creator Ludomir Beneš
Ludomir Beneš grew up in Praag-Hloubetin. His parents soon realized that he was a very talented young boy. They arranged a personal teacher to guide him with developing his sketch and painting skills. After his military service Lubomir was hired at the animationstudio " Brothers in a t-shirt". In this studio he learned the secret of animated movies. In 1964 Lubomir created his own and first stop motion movie named "I beg you pardon". Since then Lubomir made several stop-motions and hand made animation movies. Together with his son and other animation specialists, he founded in 1988 the company "Studio AIF" where he produced 14 new episodes of Pat and Mat. Also he won several awards at movie festivals in Czech and abroad. Lubomir Beneš past away in 1995.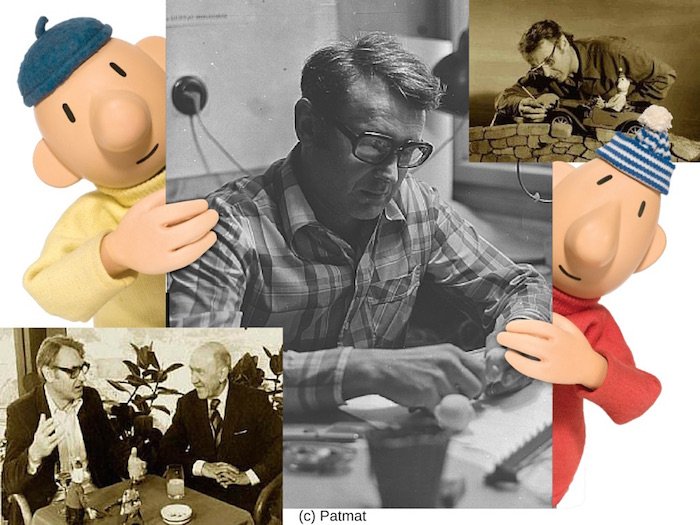 The studio
PatMat Film s.r.o
Patmat Film s.r.o. is an animation studio founded in Prague by the son Ludomir Beneš, Marek Beneš. PatMat Ltd. is a young studio with highly experienced animators, camerapeople and illustrators. Most of these people where already involved during the production of the previous episodes. Of course this is a very important asset to the studio in order to make sure that the look, feel and style of the new episodes will not, or just minimal, differ from the previous episodes produced. An interesting fact is that it takes about 3 months to shoot one 8 minutes long episode. The classis stop motion animation meant to shoot one phase of the movement on every frame of the 35mm film. There is about 11.000 small movements the animator has to do for each 8 minutes movie.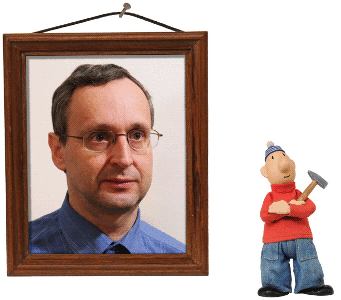 A sneak preview inside the studio: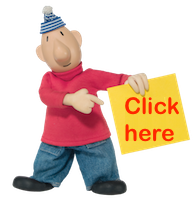 Make your own birthday decoration products. Cupcakes, flags and lot's more. A guaranteed success on every party!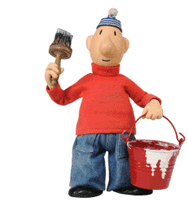 Create your amazing shoe box viewer, Find a shoebox and start creating your miniature Pat & Mat world.