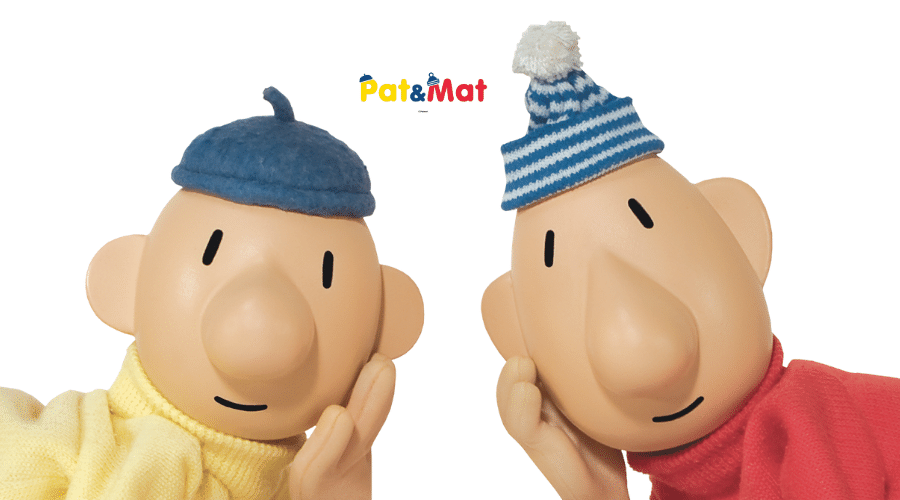 Welcome on the website of Pat & Mat
Two friends through thick and thin
Meet Pat and Mat who have proved themselves as an indispensable kids series broadcasted by various TV stations around the world!

Where everything started!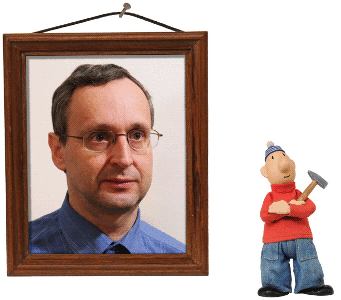 Are you also curious where Pat & Mat originated? Click the button below and have a look "behind the scenes" at PatMat animation studios.
Great Pat & Mat merchandise for everyone.
You'll meet us all around the world, on TV, online and in the craziest places. And you will also find our images on all kinds of merchandise. Curious?…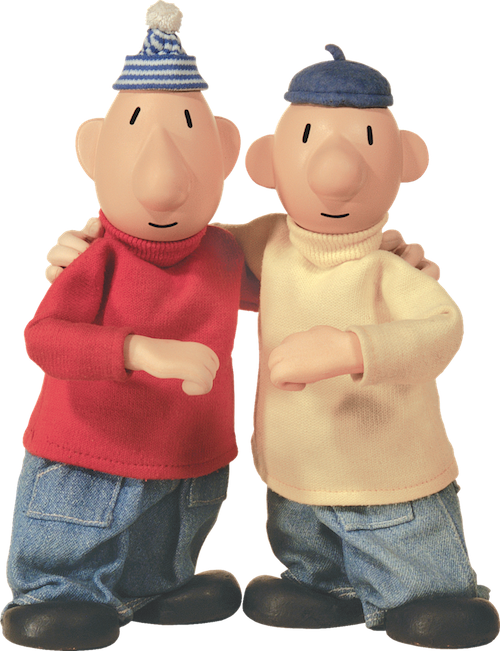 We have collected some unique videos from Pat & Mat. Also we can show you the very first episode of Pat & Mat "Messy".  Also you can see a few behind the scenes videos. Click the button and have fun!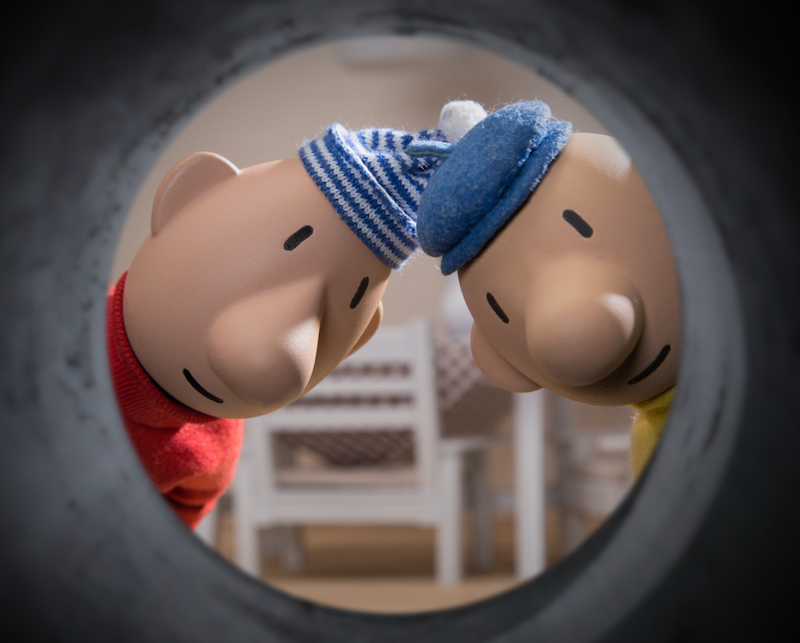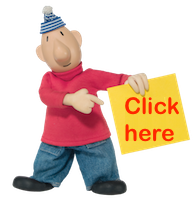 Make your own birthday decoration products. Cupcakes, flags and lot's more. A guaranteed success on every party!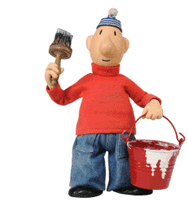 Create your amazing shoe box viewer, Find a shoebox and start creating your miniature Pat & Mat world.