Dear parents & caretakers
We have done our utmost to keep the games and creative play on this website as child-friendly as possible. But sometimes it really cannot be otherwise than that a paper clip, scissors or some glue has to be used. These items may not yet be suitable for your child to deal with independently. We therefore advise you to accompany your child in this activity. Trademarc Licensing cannot take any responsibility and cannot be held liable for the consequences of the use of, during and after the creative activities and games.
Photos submitted by you
We love to receive photos by email of the results of craft activities! Nice right! We place this on the special Foto Gallery page where we want to show the creativity of the children. We will post the photo on this website showing the child's first name only. It is also possible that we place your photo on our popular Facebook page http://www.facebook.com/buurman.buurman.tv.
If you have any creative ideas, tips or requests, you can always e-mail to info@trademarclicensing.com.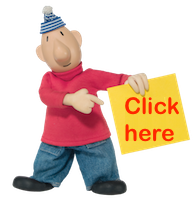 Make your own birthday decoration products. Cupcakes, flags and lot's more. A guaranteed success on every party!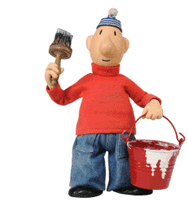 Create your amazing shoe box viewer, Find a shoebox and start creating your miniature Pat & Mat world.