As you can see below we collected some nice videoclips from Pat and Mat. You can scroll the the miniature pictures from left to right and click them if you want to view them. Check out the very first episode of Pat and Mat with the episode title "Tinkers" and have a look behind the scenes. Have fun watching!
Pay attention, if you want to see more, please scroll from left to right to see more movie material !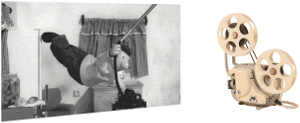 De allereerste aflevering "geknoei"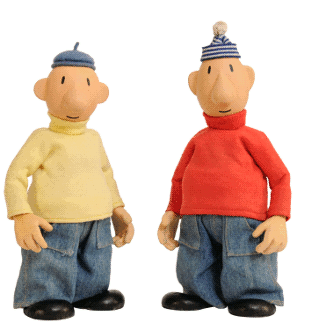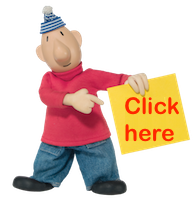 Make your own birthday decoration products. Cupcakes, flags and lot's more. A guaranteed success on every party!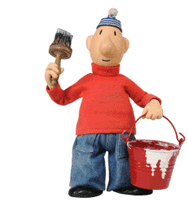 Create your amazing shoe box viewer, Find a shoebox and start creating your miniature Pat & Mat world.